How to make the most of marketing and sales events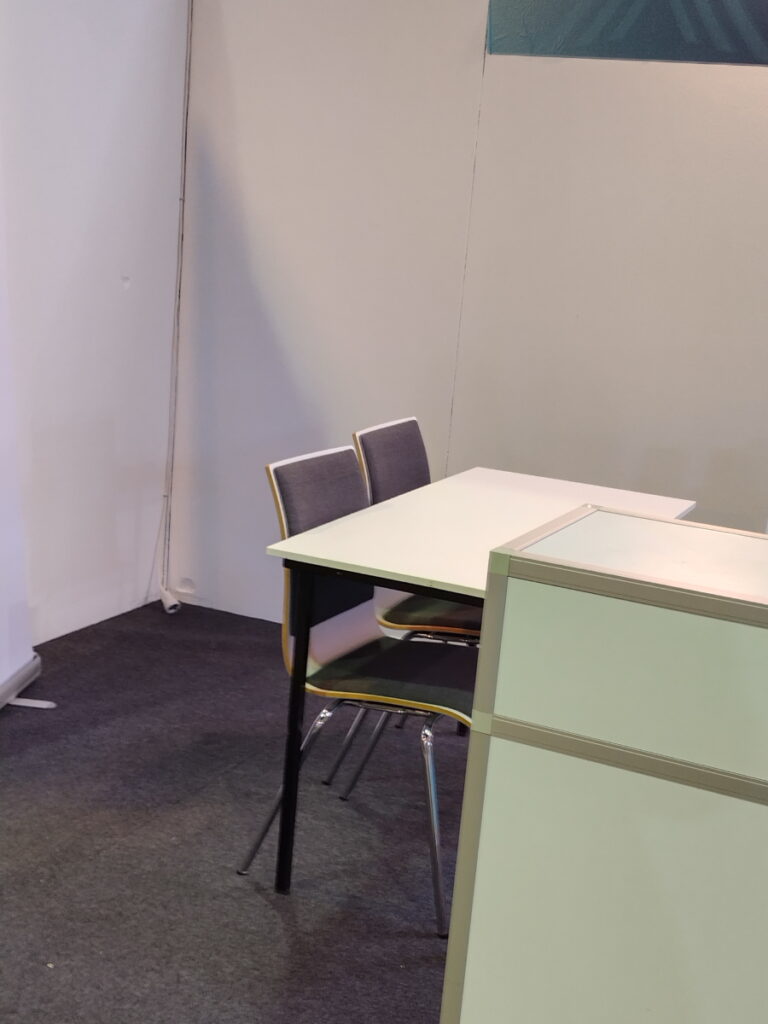 Events, tradeshows and conferences are back on site … and with them the same old hassles.
After online and then hybrid business events during the pandemic, all are excited to be back for some live action.
Designing, setting up and staffing an event stand or booth has come back on the agenda of marketers, (pre-)sales people, product experts, etc.
And that in turn brings it all back on the agenda for budget holders / granters and sales operations controllers: It's one thing to plan and run an event, but at the end of the day, a business wants to be represented there for a reason, and that's usually to earn money.
Event budgets directly affect the bottom line, and while employees are assigned to stand duty, they can't do other work, e.g. chase that VIP customer to sign the upselling deal before the end of the quarter. Hence, the events better bring some measurable ROI in return…
At Arch Summit 2022 in Luxembourg, I took this photo – and there were several stands like this: space booked and paid, banner set up, posters hung up, in some cases even give-aways on the counter … but no staff present.
On top of that, there were many stands whose staff were hiding behind either laptops or smartphones, and wouldn't engage with passers-by – even when the latter were stopping at the stand to look at the posters. And another "favourite" stand type is where the booth staff is talking amongst themselves, with their backs to the visitors.
How well are your event results living up to your expectations?
Are you getting enough out of your event budget? Are you satisfied with the number of leads your team brings home, and the follow-up after the event?
Just having distributed all the branded pens, mints and gadgets isn't good enough!
Make sure you accompany events with a campaign aligning marketing and sales:
In the time before the event date, prepare to have a good amount of visitors at your stand.
On site, ensure proper presence and documentation of leads generated there.
ASAP after the event, monitor that the right follow-up is executed, adapted to the level and type of interest of the lead (hint: let sales follow-up the "hot" leads, automate lead nurturing by marketing for the rest).
For more details on how to do this for your events, don't hesitate to contact us.